Welcome to Iowa Bingo, the site to find all of Iowa's 142 bingo halls.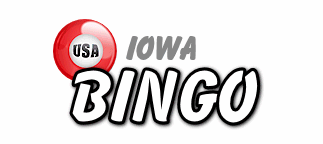 Find bingo halls in Des Moines, Cedar Rapids, Davenport, Sioux City, Iowa City, Waterloo, Council Bluffs, Dubuque, Ames and Ankeny as well as many other towns. If you want to play bingo in Iowa then this is the place to find local bingo halls.
Bingo is legal in Iowa as long as it is for charitable purposes and is entirely staffed by volunteers. Bingo equipment and supplies must also be purchased from a licensed supplier who has been checked by Iowa state officials.

Bingo Halls by Town/City in Iowa
View Bingo Halls by County or view all states at Bingo Halls USA.
If the county you live in is not listed then there are no bingo halls in your town/county.